Nothing is more important than preventive maintenance for mechanical shop managers keeping construction vehicles and machinery in good working order. However, continually improving its processes to extend the life of your heavy equipment can be daunting when you are short of time and employees. That's why we've done all the research for you! In this article, we'll provide 5 essential tips to help you achieve optimal results while keeping your vehicles and equipment in top condition. From planning your maintenance operations to using the new technological tools at your disposal, these simple but effective steps help ensure that your heavy machinery remains functional and safe over a more extended period despite daily wear and tear. So let's dive into this list of must-have maintenance tips!
TIP #1: Create a Preventive Maintenance Plan (PMP)
As a heavy equipment maintenance manager, you know the importance of keeping your vehicles in order. That's why a Preventive Maintenance Plan (PMP) is essential to the success of your operation. By scheduling regular maintenance checks and taking proactive steps to prevent breakdowns, you'll save money on repairs, minimize downtime, and ensure the safety of your employees deployed on the ground. A comprehensive preventative maintenance plan involves inspecting everything from brakes and tires to oil changes and engine performance.
It is also interesting to consider PMPs to develop your autonomy from government institutions. Indeed, joining a PMP removes the obligation to have your heavy vehicles audited externally by a certified garage. So take action before your vehicles or heavy equipment break down – invest in a preventive maintenance plan today to keep them running smoothly.
TIP #2: Consider a Construction Maintenance Management Software
Being in the heart of the industry, you undoubtedly know the importance of keeping your vehicles in good working order. That's where a maintenance software solution for your vehicles and construction equipment comes in. This ever-improving system provides valuable real-time data on work orders, inventory, fuel consumption, maintenance needs, etc. By implementing a good-performing system like MIR-RT, you can optimize your maintenance operations, reduce downtime and mitigate the impact of labour shortages on your organization. Not only does this save your business money in the long run, but it improves your overall productivity, primarily through integrating your existing solutions, such as your accounting system.
Consider a mechanical shop management system today to keep your vehicles and construction machinery from falling behind the competition.
TIP #3: Regularly Inspect Your Heavy Vehicles and Equipment
Inspection is an activity that can be routine and tedious for both you and your employees, but its purpose has been proven. This ensures that your team is safe in vehicles and ready to work on-site and saves you costly repairs from external garages during your contracts. This is because regular inspections help identify any potential problem before it becomes a significant issue, which would not be possible if vehicles were only checked at 6-month intervals.
To make your life easier, DataDis has developed MIRCheck, a construction vehicle & equipment inspection app. It allows your employees to quickly conduct their inspection before starting a contract by simply scanning the QR code on the vehicle's door. Once the circle check has been completed, the shop manager is notified, and the inspection sheet is automatically transferred to the MIR-RT fleet maintenance software to simplify your operations. If a minor or major defect is detected, the software will automatically create a repair task.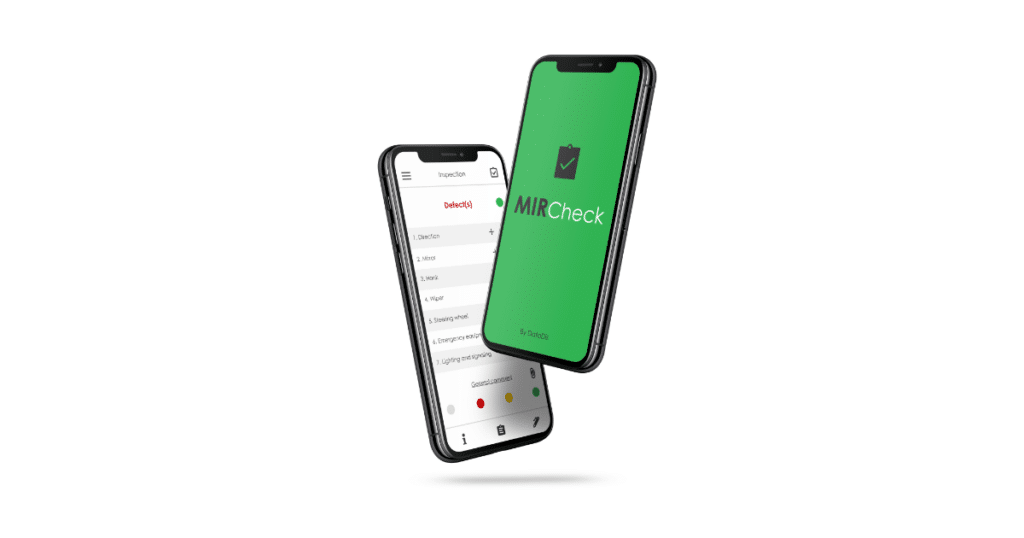 TIP #4: Replace Parts When it Reaches the Minimum Accepted
As a maintenance manager, you can detect and recognize the mechanical problems of your vehicles. Still, if you don't take concrete action, these regular inspections will not help you extend the life of your machinery. It may be tempting to stretch the life of a part to save short-term costs, but after all, equipment failures can cost thousands of dollars in lost productivity and repairs. This is why it is crucial to replace mechanical parts as soon as a problem arises. Waiting too long to return a slightly damaged part can lead to other more significant damage, leading to major issues or accidents. By quickly replacing faulty mechanical parts, you can maintain the reliability and safety of your heavy equipment while minimizing downtime and repair costs.
Integrating your maintenance management system with your parts supplier's software is also helpful in facilitating this process. MIR-RT users have access to integrations with multiple vendors such as Macpek, Traction, TruckPro, NAPA and Fleet Charge. Thus, you can significantly simplify your inventory management, parts orders, and maintenance. So don't wait until it's too late – take a preventative maintenance approach by replacing broken parts and staying ahead of those mechanical issues before they get out of hand.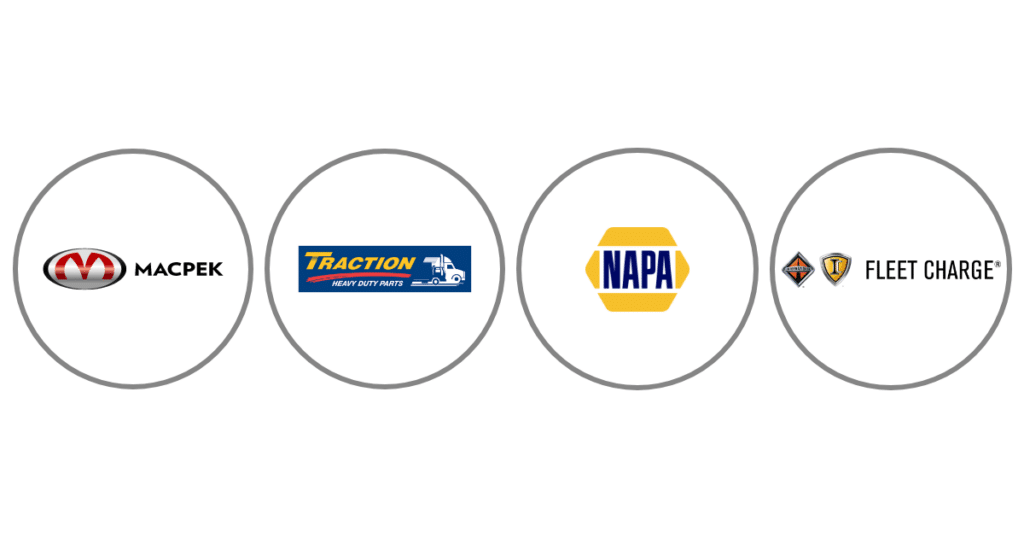 TIP #5: Use Technology to Monitor Performance
In the construction industry, it is crucial to use every means to maintain a competitive advantage regarding the speed and quality of the projects carried out. To this end, technology is a valuable tool for early detection of potential problems, saving your business time and money in the long run. With the right technology, you can monitor various metrics and receive anomaly alerts. This allows you to fix problems before they escalate, leading to unplanned downtime for your construction equipment.
For example, our DataDis Equipment division, supplier of Hunter Engineering Company products, offers a wide range of state-of-the-art heavy vehicle maintenance equipment, including the Quick Check, which allows you to save much time by taking automatically the tire tread measurements as well as the alignment as soon as your vehicle passes in front of a smart terminal. With this technological tool, you can save countless hours of work by avoiding manually measuring all the tires of your construction vehicle fleet. Furthermore, maintenance managers can be notified when an alignment or a tire fails, thanks to the integration with our MIR-RT software. A task will also be automatically created in the software! In short, do not hesitate to take advantage of technology and simplify the maintenance process of your heavy vehicles to benefit from optimal performance and cost savings.
Conclusion
Regarding heavy construction vehicles and equipment, preventative maintenance is the key to extending their life. Creating an excellent preventive maintenance plan, using a machinery maintenance management system, regularly inspecting your heavy vehicles, and quickly replacing broken parts are simple ways to keep your vehicles and equipment running smoothly. Also, remember to take advantage of the advanced technology available today that helps you monitor the performance of your construction vehicle fleet and diagnose problems quickly. This will undoubtedly save you time and money when these faults show up. If you're ready to improve your maintenance performance, let us show you how our software solutions can help keep your vehicles and heavy equipment running longer; contact us for a demo today!