DataDis, a leading provider of maintenance software solutions for the heavy-duty vehicles & equipment industry, is proud to announce its new partnership with Hunter Engineering Company.
Hunter Engineering Company is a world leader in wheel alignment systems, wheel balancers, tire changers and brake service equipment. Founded in 1946, Hunter has over 1,000 employees worldwide and offers top quality products and services in over 70 countries.
A Groundbreaking Solution for All Heavy-Duty Businesses: The First Ever Software Integration With Hunter Engineering!
This partnership will help heavy-duty fleets and repair shops reduce costs by allowing them to quickly identify and correct problems before they cause major damage.
An Integration to Help Streamline Maintenance Operations
Hunter engineering is well-known to provide the industry's best equipment with the largest service and support network in the country. They have recently announced the launch of a wide range of products dedicated for the heavy-duty industry.
The two companies are working together to develop an integrated solution that will provide significant fuel and tire savings, as well as increased data accuracy. Fleet managers will be able to find tasks automatically created in the MIR-RT software for wheels and components that need immediate attention. This technology is leading the industry and will help mechanical shops and heavy vehicle fleets significantly reduce their costs and help avoid unnecessary downtime.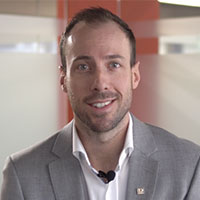 "We are excited to offer this new solution to our customers and look forward to a long and productive partnership with Hunter Engineering Company."

Guillaume Laliberté, Vice-President of Sales at DataDis.
The Story Behind the Partnership
In this video, Guillaume Laliberté (Vice-President of Sales at DataDis), John Peron (Regional Sales Manager for Hunter Engineering Company) and Steve Poirier (General Manager of DataDis Equipment) unveil the story behind their new partnership and share what you can expect from this upcoming integration.
The combination of DataDis's market-leading Fleet Maintenance Software Solutions with Hunter's unrivaled expertise in wheel alignment systems creates the perfect match for the trucking industry. This comprehensive solution benefits our customers by reducing fuel consumption and tire wear, improving safety, maintaining optimum performance – and doing all this in near real time.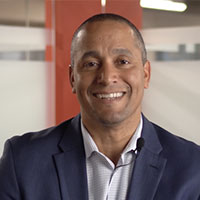 "This new partnership between Hunter Engineering Company and DataDis provides our customers with best-in-class equipment together with the largest service and support network in the country and we are really excited about this new partnership"

John Peron, Regional Sales Manager of Hunter Engineering Company.
With over 100 years of combined experience, DataDis Inc. and Hunter Engineering Company continue their commitment to innovation – delivering products that make business sense today while helping pave the way for tomorrow's technologies. Look for future announcements about exciting new developments from this partnership!
Need more information regarding our integration with Hunter Engineering?
Contact us !