Our various teams have worked hard over the past few months to completely revamp our Vehicle Inspection App in order to give it an up-to-date look, in addition to improving the various interfaces to make them more intuitive.
Here's a quick overview of our revamp process:
Vehicle inspection app
Before/After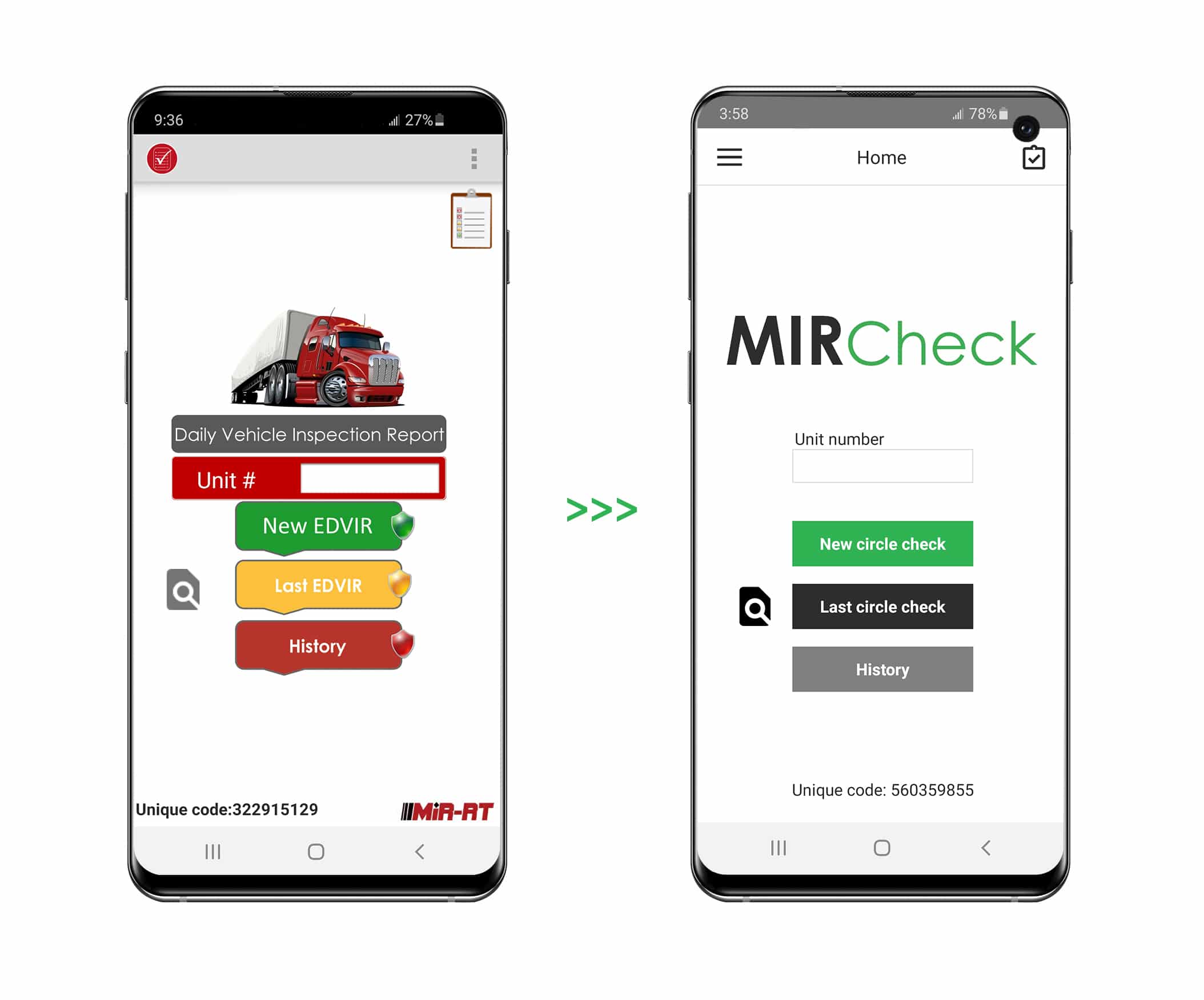 Discover MIRCheck, the best app for pre-trip inspections!
MIRCheck is fully integrated with our MIR-RT Fleet CMMS Software.
Try our app for FREE now!


For more details, visit our MIRCheck page.
Need more information? Contact us!