What is Capterra ?
Capterra is a free online service that helps organizations find the right software, it is also the world's leading software reviews and selection platform.
In 2022, Capterra placed MIR-RT on Capterra Shortlist for Fleet Maintenance Software. Customers have given MIR-RT a 4.5 star (out of 5) rating on Capterra with over 60 reviews to date. Many reviewers are happy with the product, saying it makes their jobs easier, that it's easy to use and cost effective, and that they received excellent customer service from the company.
Capterra Shortlist is an independent assessment that evaluates user reviews and online search activity to generate a list of market leaders in the Fleet Maintenance software space that offer the most popular solutions.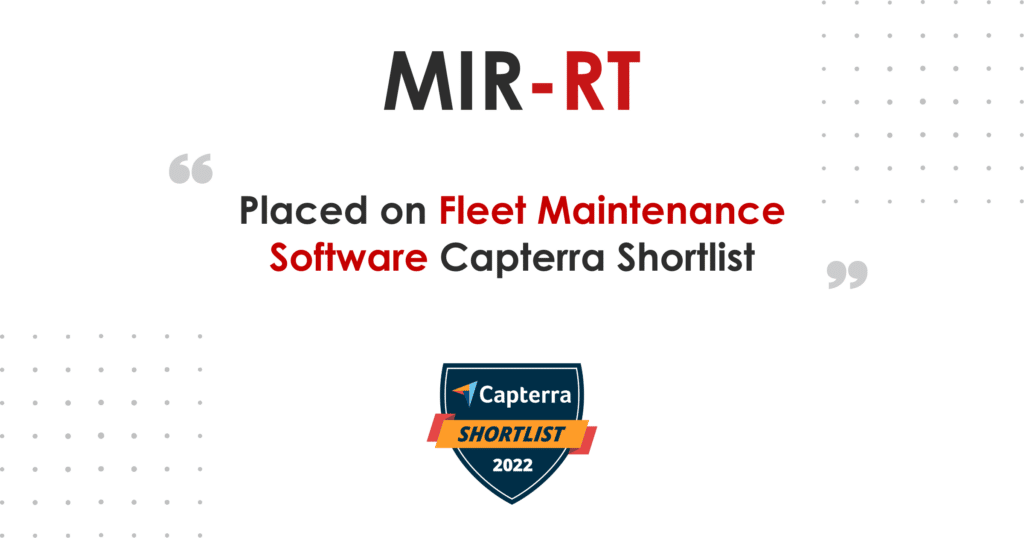 What is Software Advice ?
Software Advice is a company that provides research and user reviews on software applications.
In 2022, Software Advice has awarded MIR-RT in the Top Software Advice's Front Runners report for Fleet Maintenance Software category. MIR-RT has an overall rating of 4.5 (out of 5), largely due to positive customer reviews and our constant support of the product. We are proud that our users will consistently recommend our software.
The Front Runners report evaluates verified end-user reviews and positions the top scoring products based on their usability and customer satisfaction ratings.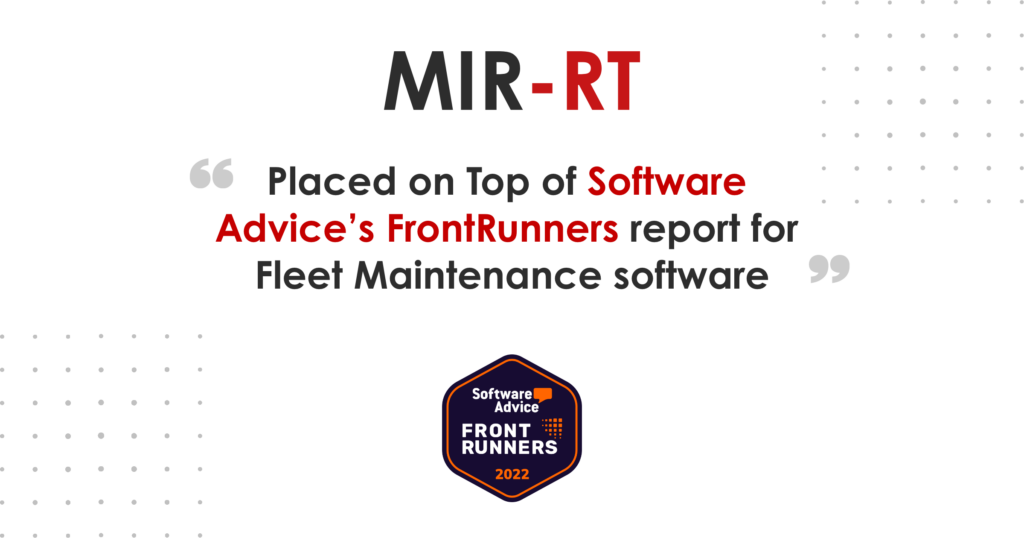 What is GetApp?
GetApp is an ecosystem of business app and software discovery platforms. Its mission is to advise professionals to help them find the software and apps that best meet their needs.
In 2022, MIR-RT named in the Leaders Category on GetApp.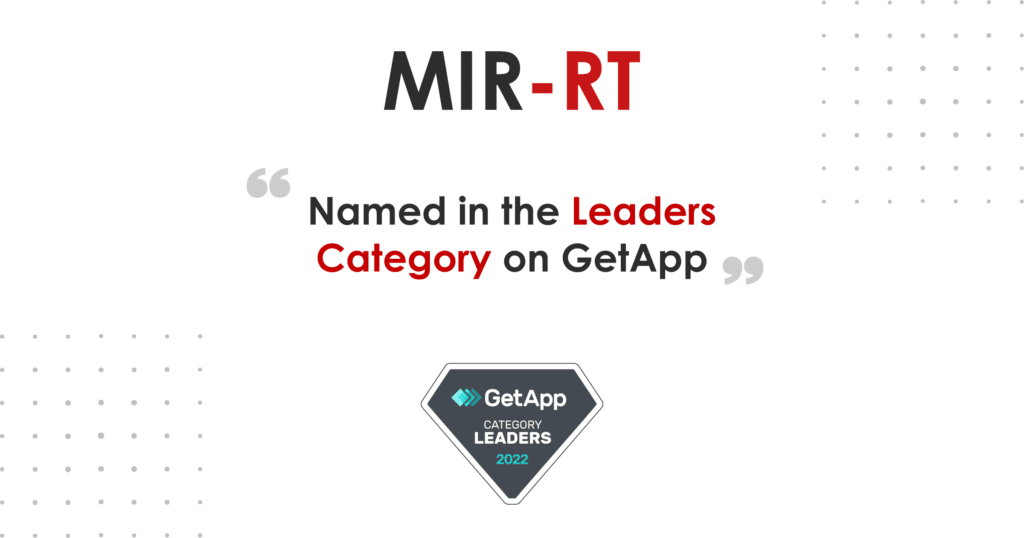 MIR-RT SOFTWARE
MIR-RT is a specialized software for the maintenance management of your fleet and mechanical shop. With an overall rating of 4.5 out of 5, MIR-RT is one of the top rated maintenance software on Capterra. Check out our overall performance on Capterra: